Mark Mallett Catholic singer/songwriter and missionary on Medjugorje: "Medjugorje has produced more vocations, conversions, and healings than almost any other movement on earth since the time of Christ."
---
By Mark Mallett
Medjugorje
I confess, there is nothing more perplexing to me than those Catholics who publicly attack Medjugorje, a place which has produced more vocations, conversions, and healings than almost any other phenomenon or movement on earth since the time of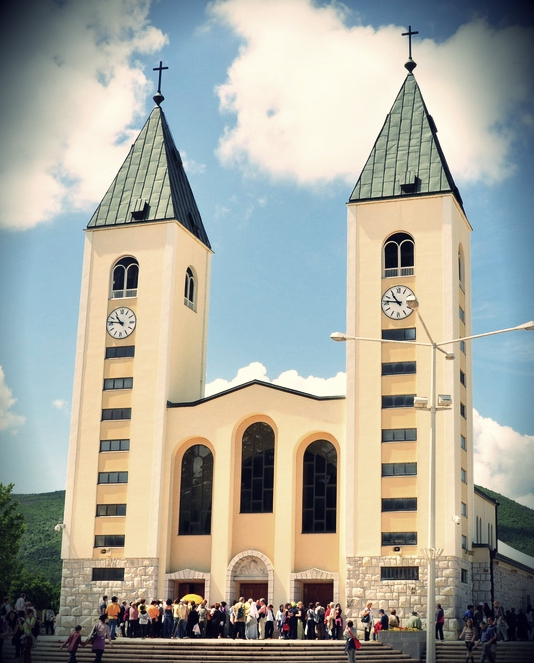 Christ. As I have often said, if it is a deception, I hope the devil comes and starts it in my parish! Yes, let Rome take its time discerning. [11]
Either declare the tree good and its fruit is good, or declare the tree rotten and its fruit is rotten, for a tree is known by its fruit… For if this endeavor or this activity is of human origin, it will destroy itself. But if it comes from God, you will not be able to destroy them; you may even find yourselves fighting against God. (Matt 12:23, Acts 5:38-39)
Recently, Catholic media have been quoting the Bishop of Mostar and his unusually strong negative stance toward the alleged seers and phenomena—as if this is an authoritative decision. However, what most media failed to state is that, in what amounts to an unprecedented move by the Vatican, his stance has been relegated to merely…
…the expression of the personal conviction of the Bishop of Mostar which he has the right to express as Ordinary of the place, but which is and remains his personal opinion. —then Secretrary for the Congregation for the Doctrine of the Faith, Archbishop Tarcisio Bertone, letter of May 26th, 1998
Again, as I asked in On Medjugorje of Catholics who want to see this place mothballed: "What are you thinking?" Indeed, in a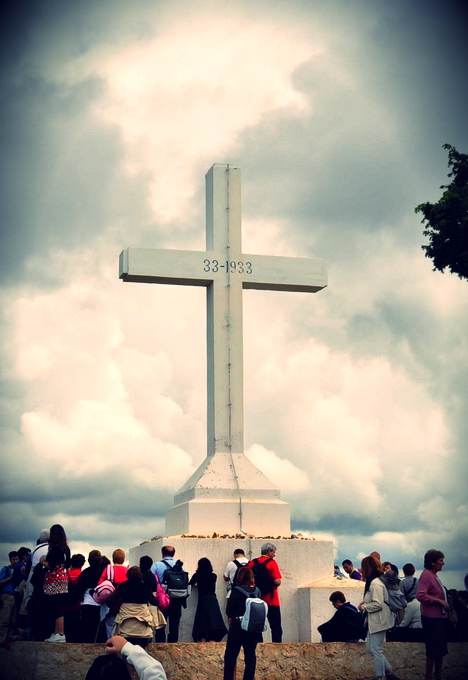 communiqué to Sr. Emmanuel of the Beatitudes community, Cardinal Bertone said that, "For the moment, one should consider Medjugorje as a Sanctuary, a Marian Shrine, in the same way as Czestochowa." [12]
Medjugorje? Only good things are happening at Medjugorje. People are praying there. People are going to Confession. People are adoring the Eucharist, and people are turning to God. And, only good things seem to be happening at Medjugorje. —POPE JOHN PAUL II to Bishop Stanley Ott of Baton Rouge, LA; from Spirit Daily, October 24th, 2006
The point is this: the monthly messages coming out of Medjugorje are not only consistent with the "prophetic consensus" of Our Lady's approved apparitions throughout the world…
Medjugorje is a continuation, an extension of Fatima. Our Lady is appearing in communist countries primarily because of problems that originate in Russia. —POPE JOHN PAUL II to Bishop Pavel Hnilica; German Catholic monthly magazine PUR, cf. wap.medjugorje.ws
…but more importantly, they are consistent with the teachings of the Church and provide the "oil" necessary to fill the faithfuls' lamps at this time: prayer of the heart, fasting, a return to the Word of God and the Sacraments. In other words, go back to the Map!
MARK MALLETT is a Roman Catholic singer/songwriter and missionary. He has performed and preached throughout North America and abroad.
The messages posted on this website are the fruit of prayer and ministry. Any posting which contains elements of "private revelation" have been subjected to the discernment of Mark's spiritual director.
Visit Mark's Official Website and explore his music and ministry at www.markmallett.com